Upcycled Leather Rolltop - Chestnut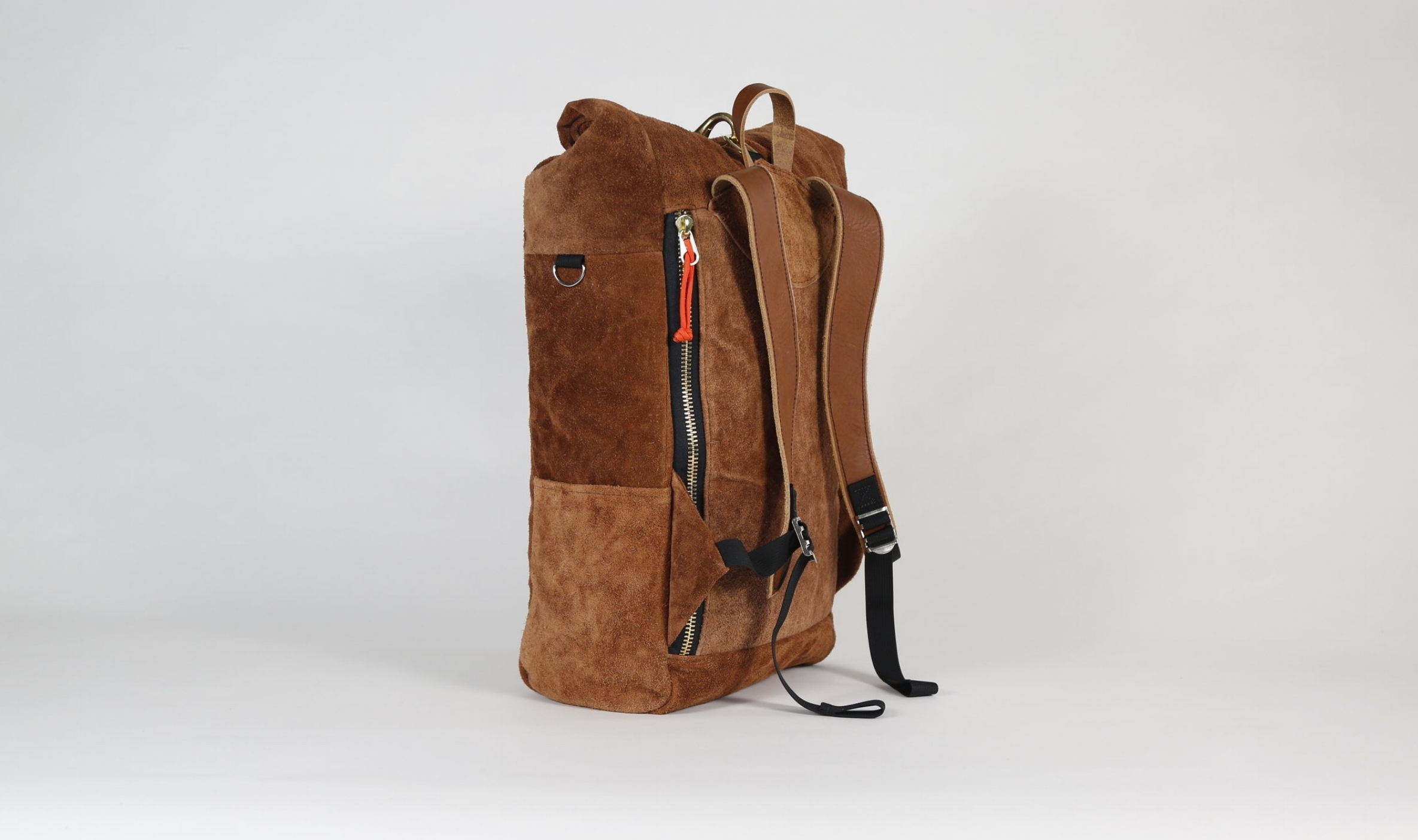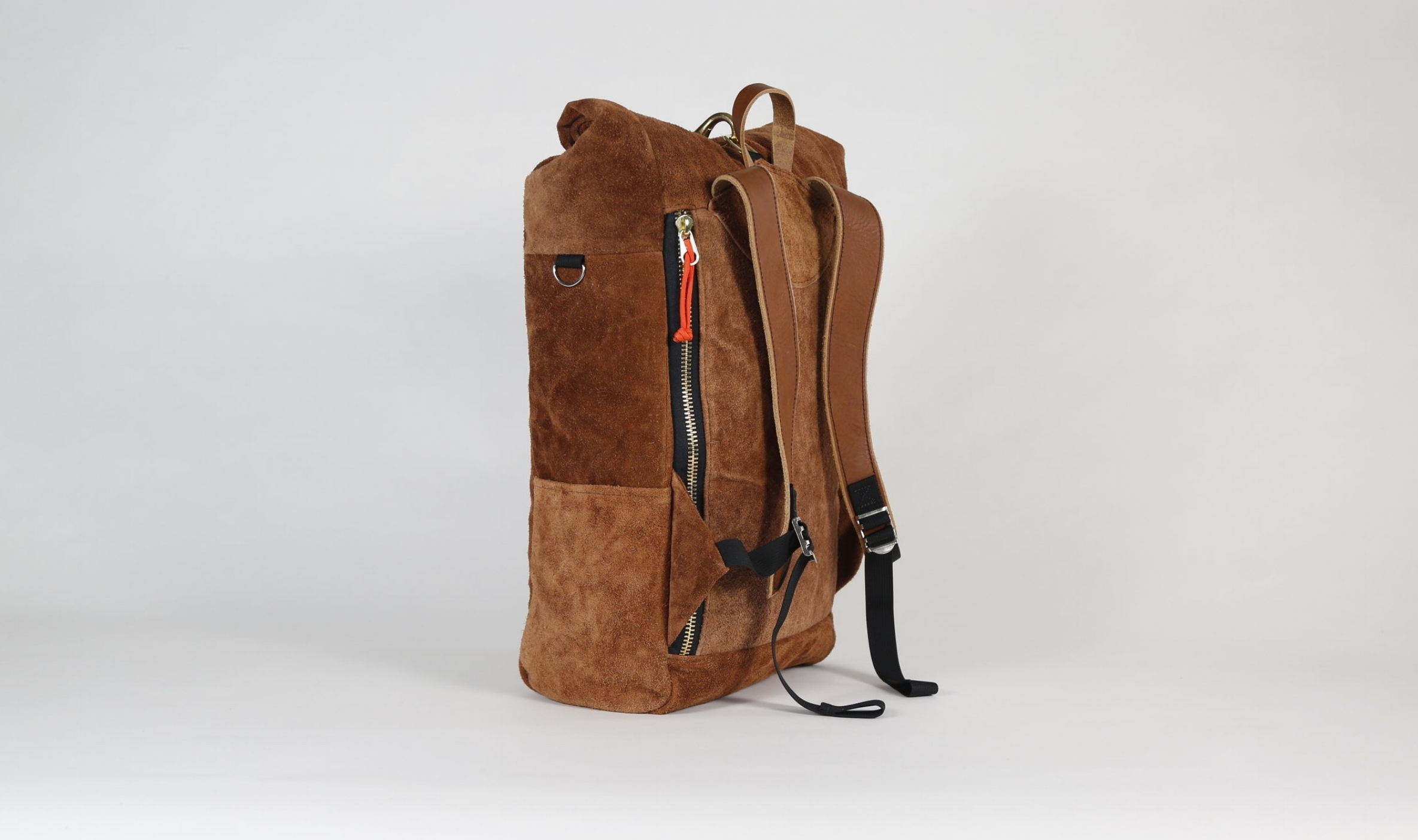 Upcycled Leather Rolltop - Chestnut
Durable, elegant, and sized for traveling. This luxurious rolltop comes complete with solid brass hardware, a dual-access laptop sleeve, and a waterproof ProCare™ lining. Interior organization, weather-resistant closure, and a padded back make this bag an ideal travel or work companion. Premium quality vegetable-tanned leather is cut, shaped, and beveled by hand to make the bag's handle and contoured shoulder straps. These comfortable leather straps are easily adjustable, being fastened to the body of the bag with smooth-gliding stainless steel hardware.
The Suede Rolltop is the capital piece of the Upcycled Suede collection, thus every detail of this bag is meticulously crafted to represent the quality of our work. If you are looking for something that will turn heads, this is it.
Made from start to finish in the USA with American-made materials and upcycled leather suede. We make these packs by hand in our studio, using military-grade strapping and steel hardware to ensure it lasts two lifetimes. Should any component of your bag fail, we will repair or replace it free of charge.
"I was on the market for something professional to replace the old backpack I was taking to work... and I think I've found it" - Zach P.